1-L Liquid Product Packaging Change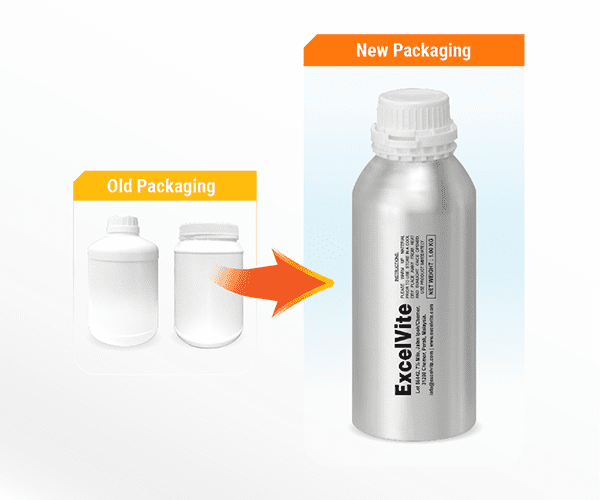 In line with our continuous improvement program, we are pleased to announce our new packaging for 1 Liter oil or liquid product, which shall take effect from 15th March 2022.
We are replacing current HDPE bottle with Aluminum bottle due to the following advantages –
Minimizes leakage and rupture – compared to HDPE material, in the event of a fall, the chance for an Aluminum bottle to break or rupture causing product leakage is unlikely.
Reduces oil or liquid residue that remains at the internal wall of the bottle after pouring out product (reduced skin loss). The amount left over in the Aluminum bottle is significantly lower, easily emptied out than HDPE bottle.
Aluminum is better at facilitating heat transfer compared to HDPE, significantly reduces the waiting time when warm-up is required, which promotes energy saving.
Prominent, pre-printed manufacturer details allows for easy identification and retrieval of product from storage to use.
The Aluminum bottle, together with plastic screw cap, EPE wad and plastic plug – are all complied with requirements of food contact material:
Commission Regulation (EU) No. 10/2011 and Article 3 of European Regulation No. 1935/2004

US FDA 21.CFR 177.1520
This change does not affect the shelf life and quality of the product.