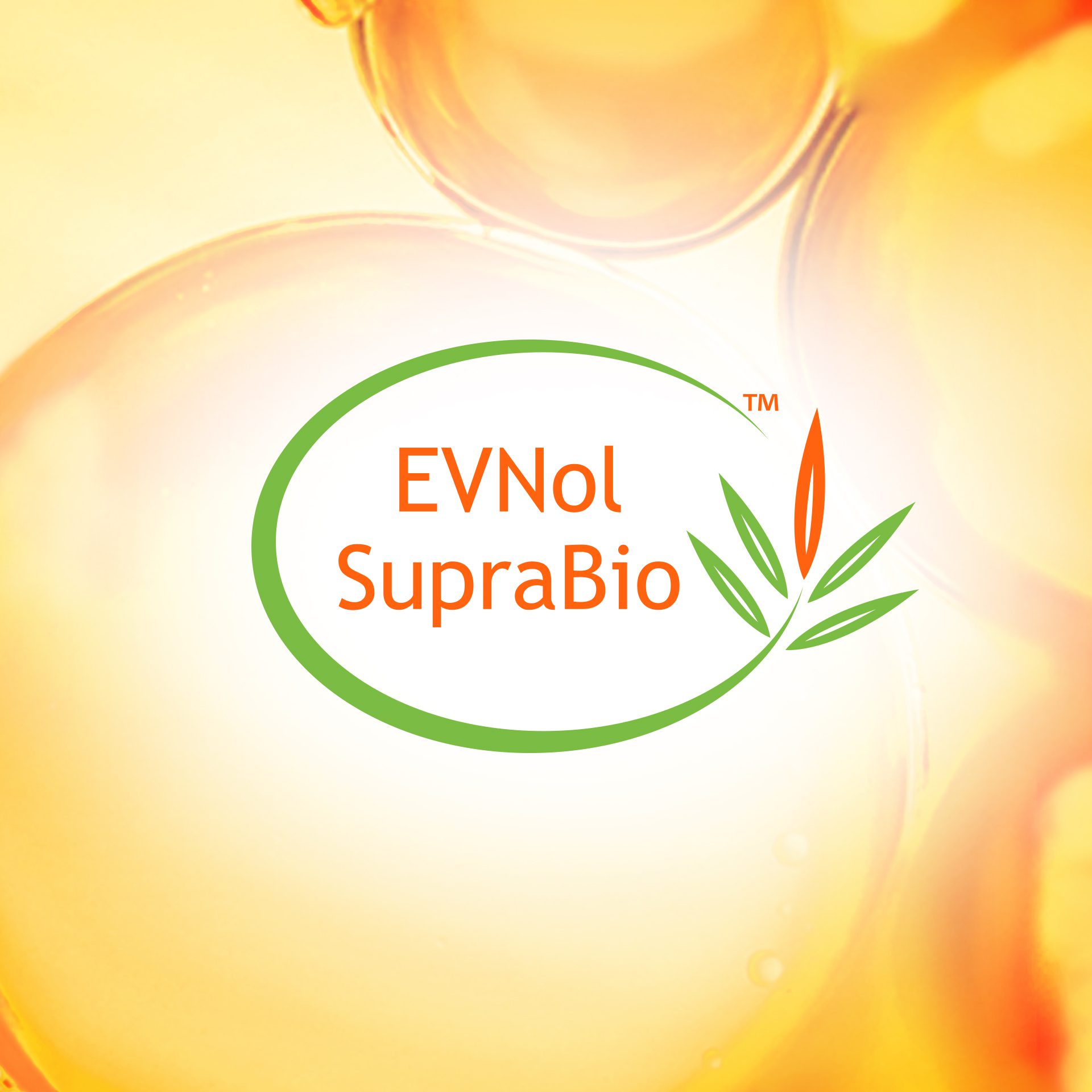 EVNol SupraBio™ represents an innovative way to enhance the appeal and marketability of products while providing clinically proven health benefits to the consumers.
Second Generation Tocotrienols
EVNol SupraBio™ is a proprietary self-emulsifying palm tocotrienol complex that ensures improved oral absorption of individual tocotrienols by an average of 250%. It was developed to overcome poor absorption and low bioavailability of tocotrienols.
EVNol SupraBio™ system contains a precise mixture of oil and food emulsifiers at optimum ratio that self-emulsifies in the gastrointestinal tract to provide a rapid and consistent absorption of tocotrienols into the plasma independent of dietary fat or food intake.
Clinical study on healthy human volunteers confirmed the efficacy of the SupraBio system, which increases the rate and extent of absorption of each individual tocotrienol form by up to 300% (average 250%) compared to a regular tocotrienol oil extract.
In a ground-breaking human clinical study published in the Journal of Nutrition (2012), supplementation of tocotrienols from EVNol SupraBio™ shows that tocotrienols are taken up efficiently and deposited at vital human organs, such as the brain, the liver, the heart, as well as skin and fat tissues.
EVNol SupraBio™ is the only tocotrienol/tocopherol complex in the market that has actual human tissue distribution study. This clinical trial provides unequivocal evidence that orally supplemented tocotrienols from EVNol SupraBio™ are bioavailable (absorption into the plasma) and bioefficient (delivered to and accumulated in vital human organs (skin, brain, heart, liver)).
Why would you want to include

EVNol SupraBio™

into your brand?
EVNol SupraBio™ offers an innovative and value-added solution for companies focused either on existing product improvements or exploring new opportunities to differentiate their brands within the growing industry targeting dietary supplements, functional foods or cosmeceutical markets.
Adding EVNol SupraBio™ into your product line opens up promising market opportunity that is clinically supported and strongly backed by science.
Contact us today to find out more, [email protected]