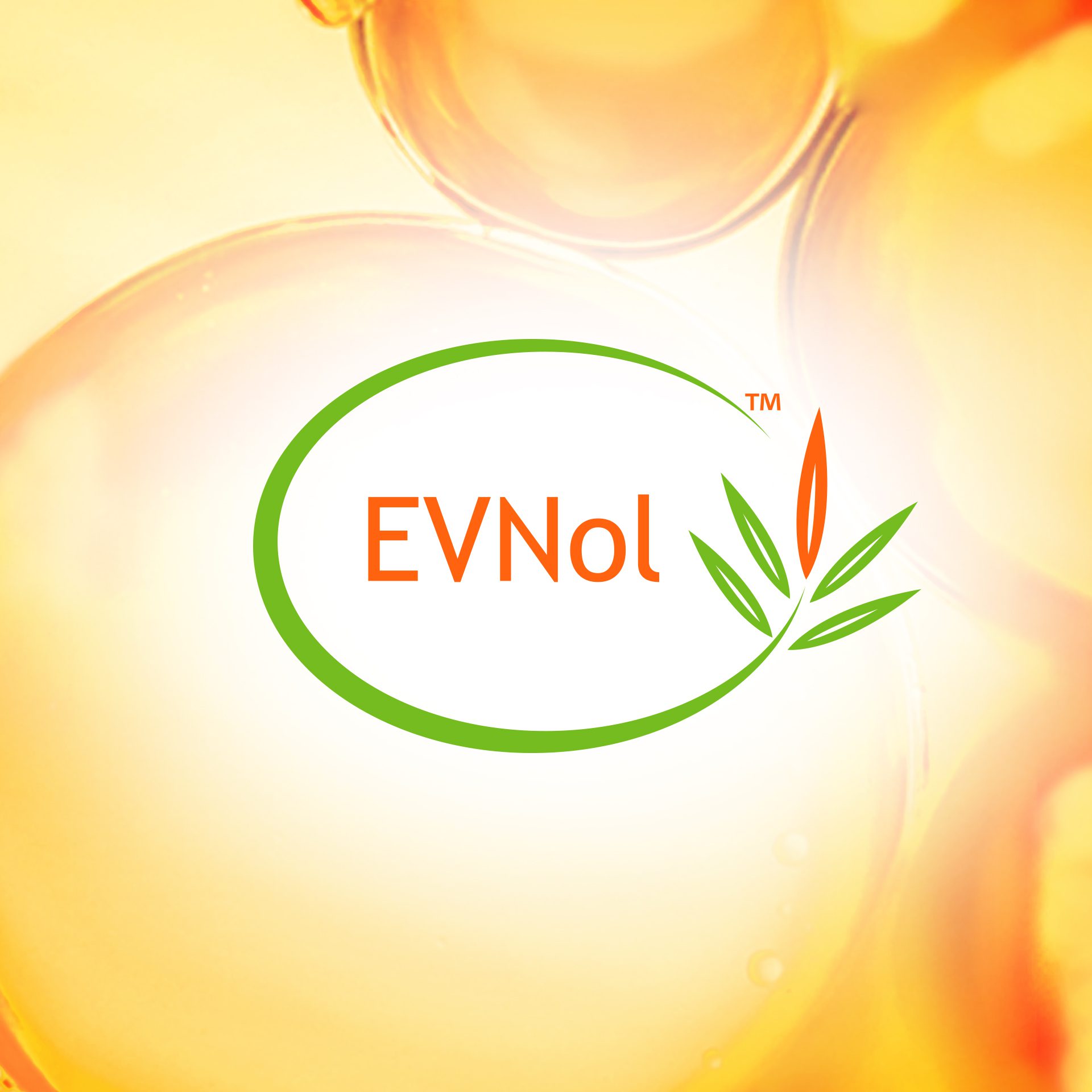 EVNol™ – Natural full spectrum tocotrienol/tocopherol complex is a reddish vegetable oil suspension extracted and concentrated from palm fruit oil.
EVNol™ series of products contain naturally occurring mixture of tocotrienol and tocopherol extracted and concentrated from red palm fruits (Elaeis guineensis). EVNol™ also contains minute amounts of other phytonutrients such as plant squalene, phytosterols, co-enzyme Q10 and mixed carotenoids that are naturally extracted together with tocotrienols, making it a natural and wholesome tocotrienol complex.
EVNol™ is a true full spectrum palm tocotrienol complex with the highest ratio of α-, β-, γ-, and δ-tocotrienol, as occurs in nature.
Palm Tocotrienol Complex is GRAS (US FDA GRN No. 307) with letter of no objection from FDA.
EVNol™ is Kosher- and Halal-certified.
Tocotrienol is also known as "Super Vitamin E" and "Unsaturated Vitamin E"
Vitamin E, a fat-soluble vitamin, is the generic name describing four tocopherols and four tocotrienols. Structurally, both tocotrienol and tocopherol have the a chroman ring as the head but are distinguished by their side chain. Tocopherol has a saturated side chain whereas tocotrienol has three double bonds in its side chain. This is why tocotrienol is sometimes called the Unsaturated vitamin E.
| Product Brand Name | Descriptions |
| --- | --- |
| EVNol™ | Natural Full Spectrum Tocotrienol / Tocopherol Complex Oil Suspension - Supplement or Cosmetics Grades |
| EVNol SupraBio™ | Bio-Enhanced Natural Full Spectrum Tocotrienol / Tocopherol Complex Suspension |
| EVNolMax™ | Water Dispersible Natural Full Spectrum Tocotrienol / Tocopherol Complex Powder |
For more information (specification / technical literature), please contact
info@excelvite.com
Applications
Dietary Supplements / Nutraceuticals
Functional Ingredients
Antioxidant in Various Systems
Nutricosmetics & cosmeceuticals
Pharmaceuticals
For more information about

EVNol™

tocotrienol complex, please visit the Tocotrienol page or go to the Tocotrienol Educational Website www.tocotrienol.org