EVTene™ Natural Plant-Derived Color for Healthy Spread Formulations
Synthetic beta-carotene is commonly added to spread products in order to achieve a vibrant yellowish color that represents oils and fats.
With synthetic ingredients going out of trend, consumers now demand for products that contain ingredients that they recognize or plant-derived.
If you are looking for ingredients from food sources to reformulate your spread products, contact us today to find out how EVTene™ palm mixed-carotene complex can be incorporated into your products in a cost effective manner and deliver the same results, naturally!
EVTene™ Natural Plant-Derived Color for Food and Beverage
Natural mixed-carotene complex such as EVTeneSol™ is widely used in the food and drinks industry as a natural coloring agent with nutritional and potent antioxidant benefits.
EVTeneSol™ is a water dispersible mixed-carotene powder (derived from EVTene™ mixed-carotene complex oil concentrate). It provides a color shade of yellow-orange.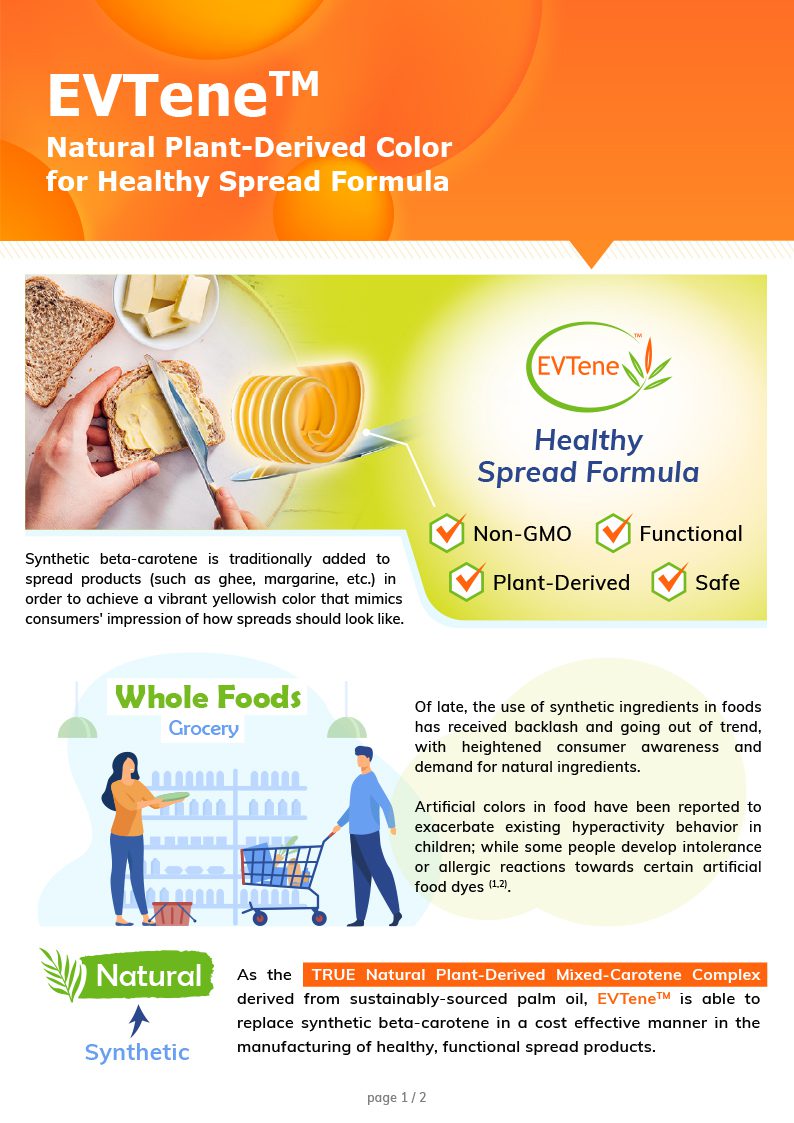 As the TRUE natural mixed-carotene complex derived from palm fruit oil (non-gmo), EVTene may replace synthetic beta-carotene in a cost effective manner in the manufacturing of healthy, functional spread products. Contact us to discuss your formulation needs: info@excelvite.com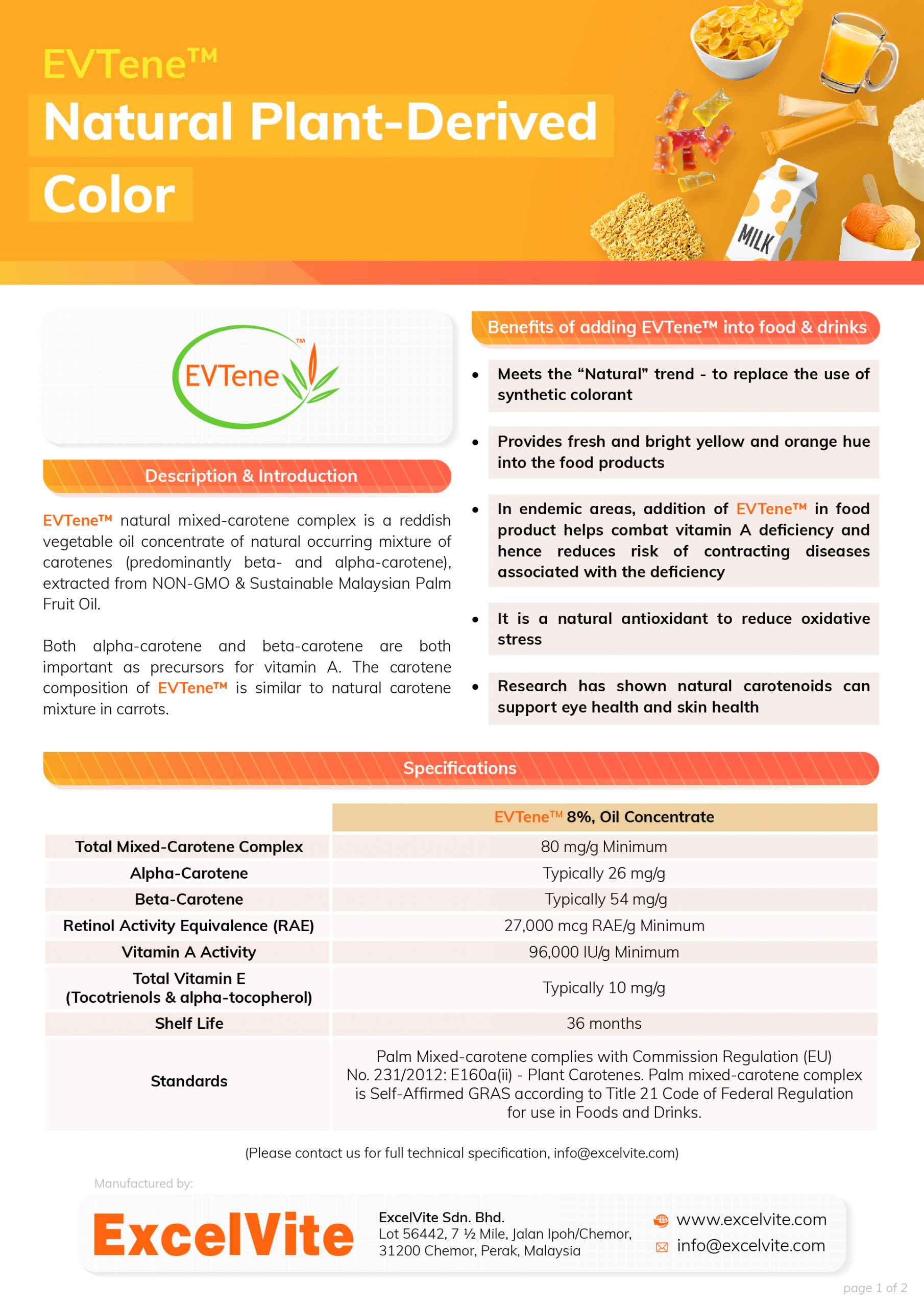 EVTene 8% is a newly developed plant-derived color for food and beverage formulation. Download this application leaflet to find out more. Or contact us to discuss your formulation needs: info@excelvite.com